Fun & Engaging
Corporate
Entertainment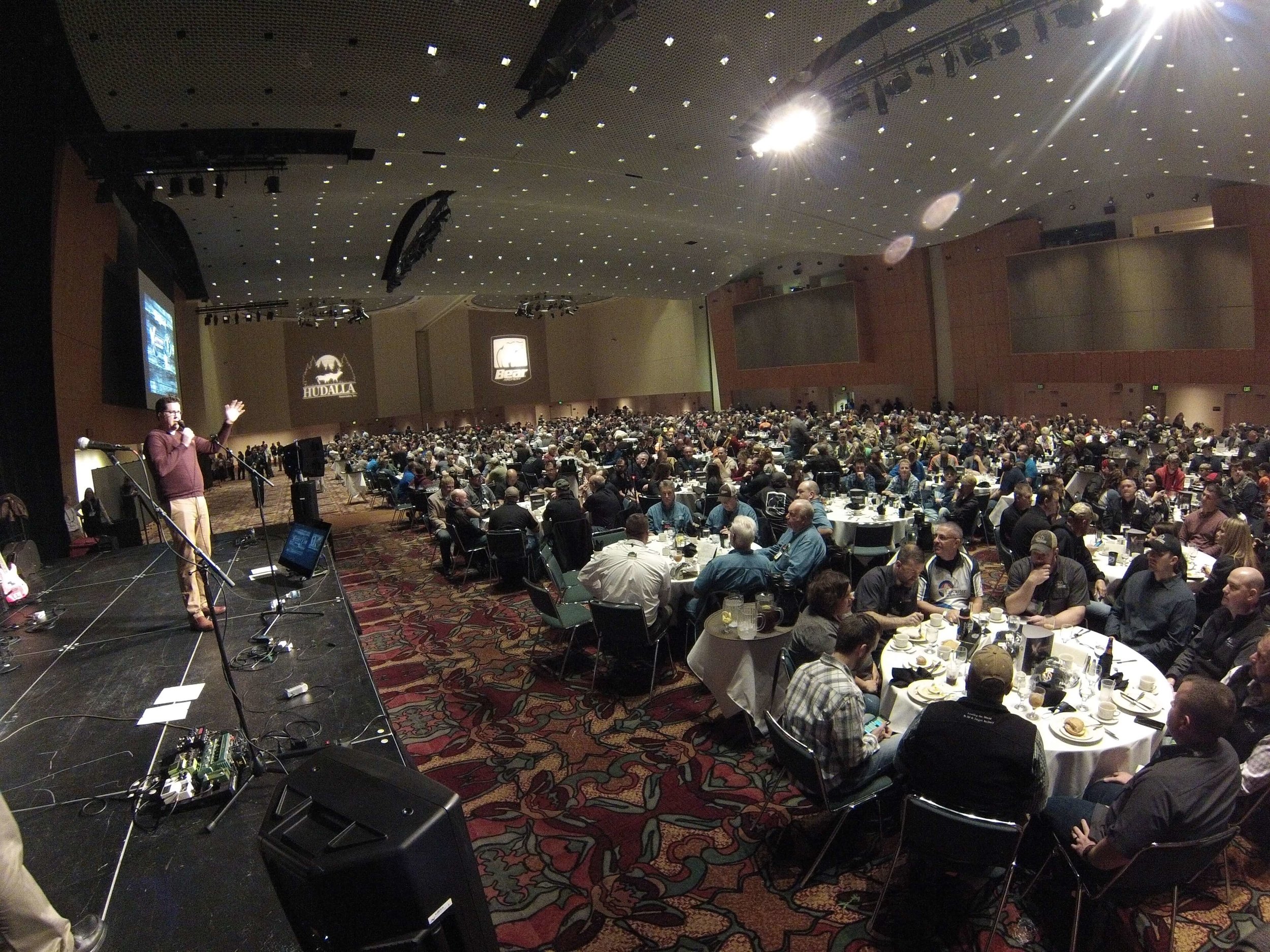 Who is JWE Corporate?
JWE Corporate Entertainment is part of the Jared Wade Entertainment family, focusing on Corporate, Educational and Faith-Based organizations. Simply put, JWE Corporate is the LEADER when it comes to creative and unique interactive elements for your group and team. Having more than 16 years in the events and entertainment industry, there is a strong layer of trust and assurance that you will be taken care of from the first email to end of the night, and then on to future events. We are based in Indianapolis, but have had the privilege to travel all over the United States, and continue to do so when asked. Most of the relationships that are formed are from all over the world and Jared and his team have been able to nurture and grow those relationships by continually proving the worth and value of providing high quality engaging entertainment that large named brands trust and rely on. Our main focus is taking the stress away from you, and leading the charge for a smooth event, start to finish.
Trusted by Companies like…
Custom Designed for Your Brand!
Why Clients Trust JWE
Corporate Entertainment
Your business, big or small, is based off one major element… Trust. We don't take that lightly at JWE Corporate Entertainment. Jared has over 16 years of experience and training to make sure that we provide you, your employees, your clients and your reputation with solid entertainment through Hosting, DJing, Lighting, Audio, and Engagement. Solid meaning it WILL be a service that you can enjoy knowing that you're in safe and reliable hands through the entire process. Foul language is never accepted, off-color jokes will not happen and selfish egotistical attitudes will not be permitted. We make sure that you and your team are placed in the best light as possible through your event, start to finish, and then some. THAT is how we build trust.
Check out this SIMPLE three step process!
Don't wait, reach out now!
Who have you worked with in the past?
This is one of our favorite questions that we get asked a LOT. Those that have chosen to work with JWE Corporate Entertainment in the past, always ask us back out year after year, and sometimes multiple times a year, or even for trade shows and more! While our clientele list is longer than what you see below, this will give you a good start as to who literally trusts us with the success of their events, time and again.